EQUIP: A TAILORED JOURNEY
Equip Intensives are a guided, group discipleship journey like no other. This 6-week adventure will ignite your dreams and awaken your awe and wonder for the incredible union God invites us into. You will reconnect with your passion and purpose, and deepen your connection with Him as you journey with an inspiring community of like-minded believers.
Get exclusive group coaching sessions, as well as one-on-one, tailored coaching. You'll also receive a beautifully-designed workbook packed with powerful insights, practical tools, and transformative activities to help you elevate your journey with God.
ARE EQUIP INTENSIVES RIGHT FOR ME?
Are you ready to reignite your passion and purpose? Join us on an immersive journey if you are looking to:
Rekindle your first love and fan the flames of your faith in an inspiring and empowering community.
Rediscover what makes you come alive, what you truly believe about who you are, your identity and purpose.
Learn about whole-hearted authenticity and the mental and emotional resilience that brings joy and leaves a legacy.
Hear God's voice with clarity and discover the power of true union with Him in every area.
Our mission in life is not merely to survive, but to thrive with passion, compassion, humor and style.
Each week, your Equip Intensive includes:
A live group coaching session, to explore the week's topic with your 'thrive community': a supportive group on the same journey (these are also recorded for later access).

Suggested triad small group discussion points to connect with each other and share insights.

Independent reflective activities designed to supercharge your spiritual growth with Holy Spirit.
You will also receive a comprehensive workbook packed with practical tools and resources, as well as ample room to record and reflect on your journey.
Two personalized, one-on-one coaching sessions are also included during your Equip Intensive season, so you will have all the support and guidance you need to make the most of this transformative experience.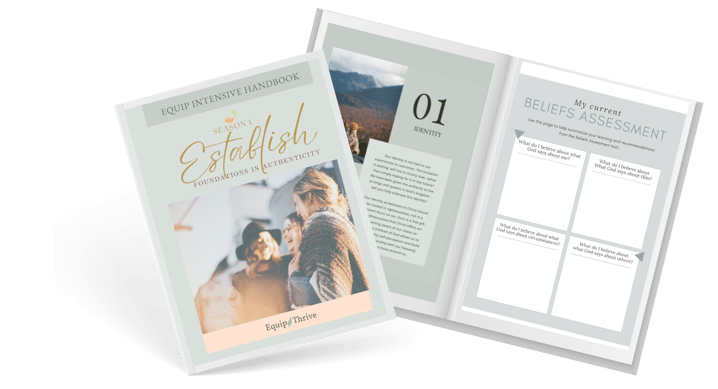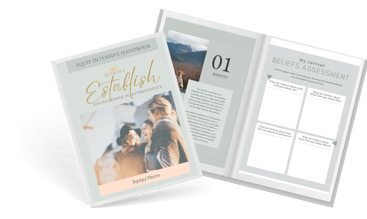 Access to the next Equip season, and our 'thrive community'; a family of encouraging and supportive folks on the same journey.
A beautiful workbook full of helpful resources, powerful activities and tools.
Live group video sessions outlining the current topic, along with creative opportunities to engage with your group.
Guided triad discussion points.
Tailored 1:1 Coaching x 2 sessions
OR choose your own Equip Intensive season for a private session with a group of your close friends/family.
Applications are now open for the upcoming Equip Intensive season. Join us on this transformative journey and meet your 'thrive community'!